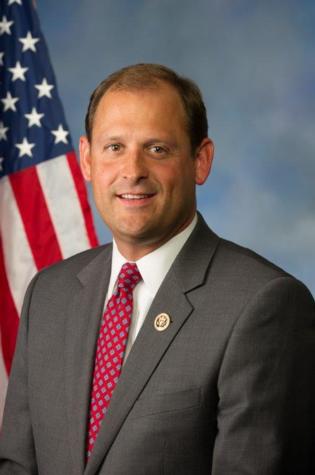 Andy Barr has served as the United States Representative for Kentucky's Sixth Congressional District since 2013.
Congressman Barr is a senior member of the House Financial Services Committee where he serves as the Chairman of the influential Financial Institutions and Monetary Policy Subcommittee. This Subcommittee has oversight of key financial regulators including the Federal Reserve, the Office of the Comptroller of the Currency, the Federal Deposit Insurance Corporation, the National Credit Union Administration, the Consumer Financial Protection Bureau, and the Financial Stability Oversight Council. This Subcommittee also has jurisdiction over the monetary policy functions of the Federal Open Market Committee of the Federal Reserve System and, as a result, is leading congressional oversight of the Fed's efforts to combat the current inflation crisis and recent failure to achieve its price stability mandate.
Congressman Barr is also beginning his second term on the Foreign Affairs Committee where he serves on the Indo-Pacific Subcommittee. In addition, Speaker McCarthy recently appointed Congressman Barr to serve on the House Select Committee on the Strategic Competition between the United States and the Chinese Communist Party (CCP).
On both the Indo-Pacific Subcommittee and the Select Committee on China, Congressman Barr brings his extensive experience of overseeing the U.S. Department of Treasury's international portfolio, including its role in the Committee on Foreign Investment in the United States, its implementation and enforcement of sanctions through the Office of Foreign Asset Control and its participation in international financial institutions. This makes Congressman Barr uniquely qualified to advance U.S. interests in its economic competition with the People's Republic of China, craft policies to prevent Chinese military, surveillance and technology companies from accessing U.S. capital markets, and counter the CCP's economic aggression.
During his time in Congress, Congressman Barr has been a champion for Kentucky families, farmers, and small business owners, fighting to keep taxes low and against overly burdensome regulations. At the height of the COVID-19 pandemic, Congressman Barr was a key architect of the Paycheck Protection Program, which delivered forgivable loans to small businesses to stay open and keep paychecks flowing to their workers.
Congressman Barr graduated from Lexington's Henry Clay High School in 1992, earned his Bachelor of Arts degree in Government and Philosophy, Phi Beta Kappa, from the University of Virginia in 1996, and received his law degree from the University of Kentucky in 2001.
Congressman Barr and his wife Davis reside in Lexington, Kentucky with his two daughters, Eleanor and Mary Clay.